Established in 1863, it was John Weichhart who began California Tool Works where sons Henry, Will, and grandson Lloyd learned the business as skilled craftsmen. Later, in 1933, Lloyd opened the doors of his own Weichhart Fairmont Manufacturing Company and apprenticed his son John in the art of toolmaking. John's son Rex took over the business in 1980.
Today, it's Rex's daughter Liesl and her husband Andrew who operate the family business known as the Weichhart Stamping Company. Successful business management didn't happen accidently. We're an old company where quality and service have been a family tradition for over fifteen decades. Whatever your metal needs, you can count on Weichhart Stamping Company.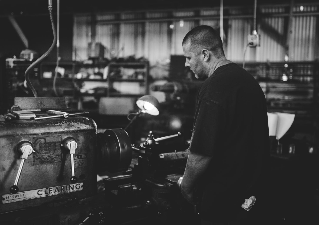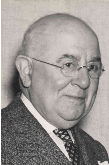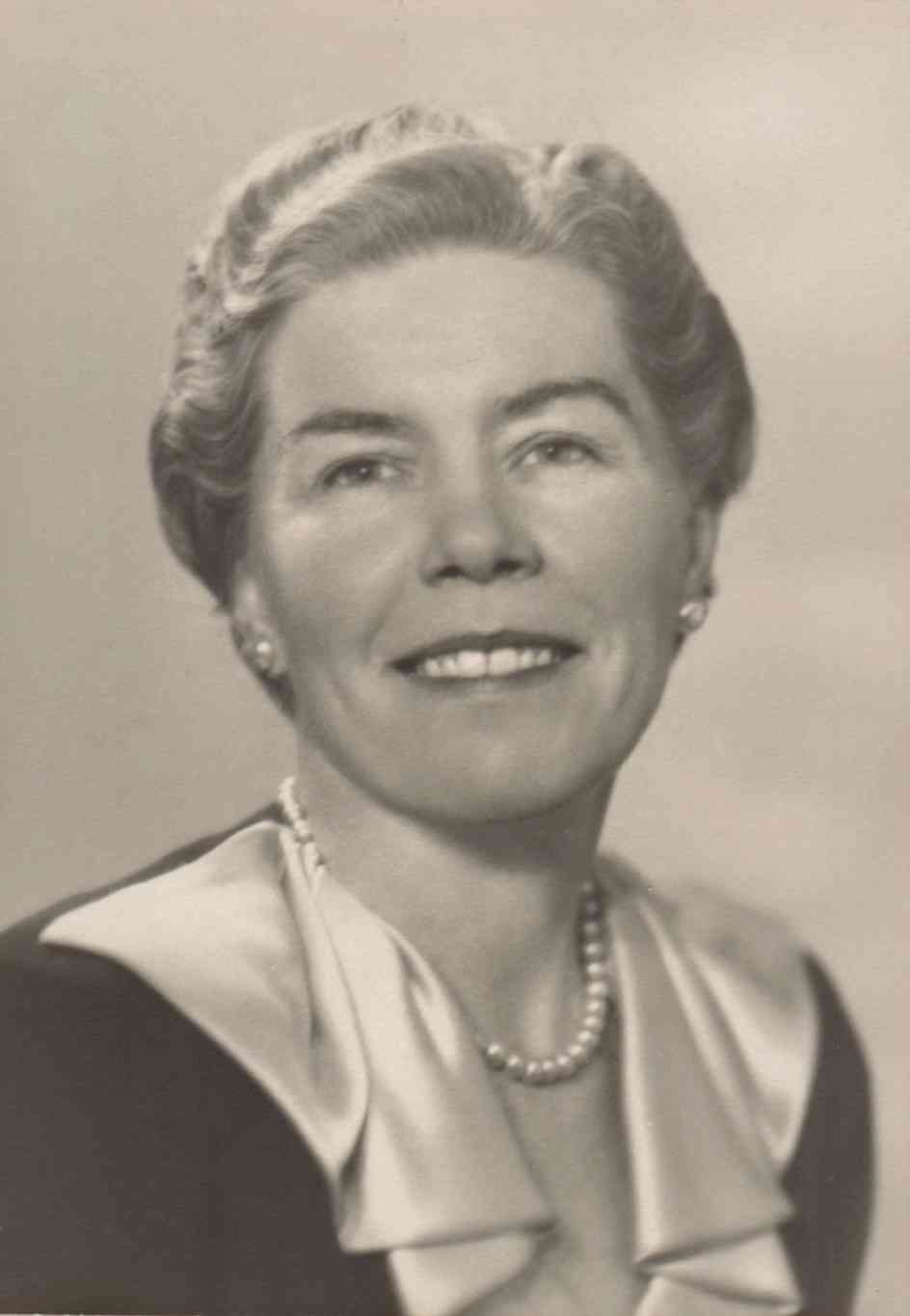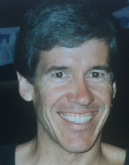 The company has been run by Weichhart family for seven generations.
Left to Right: John, Henry, Lloyd, Virginia, John, Rex, and Lie

sl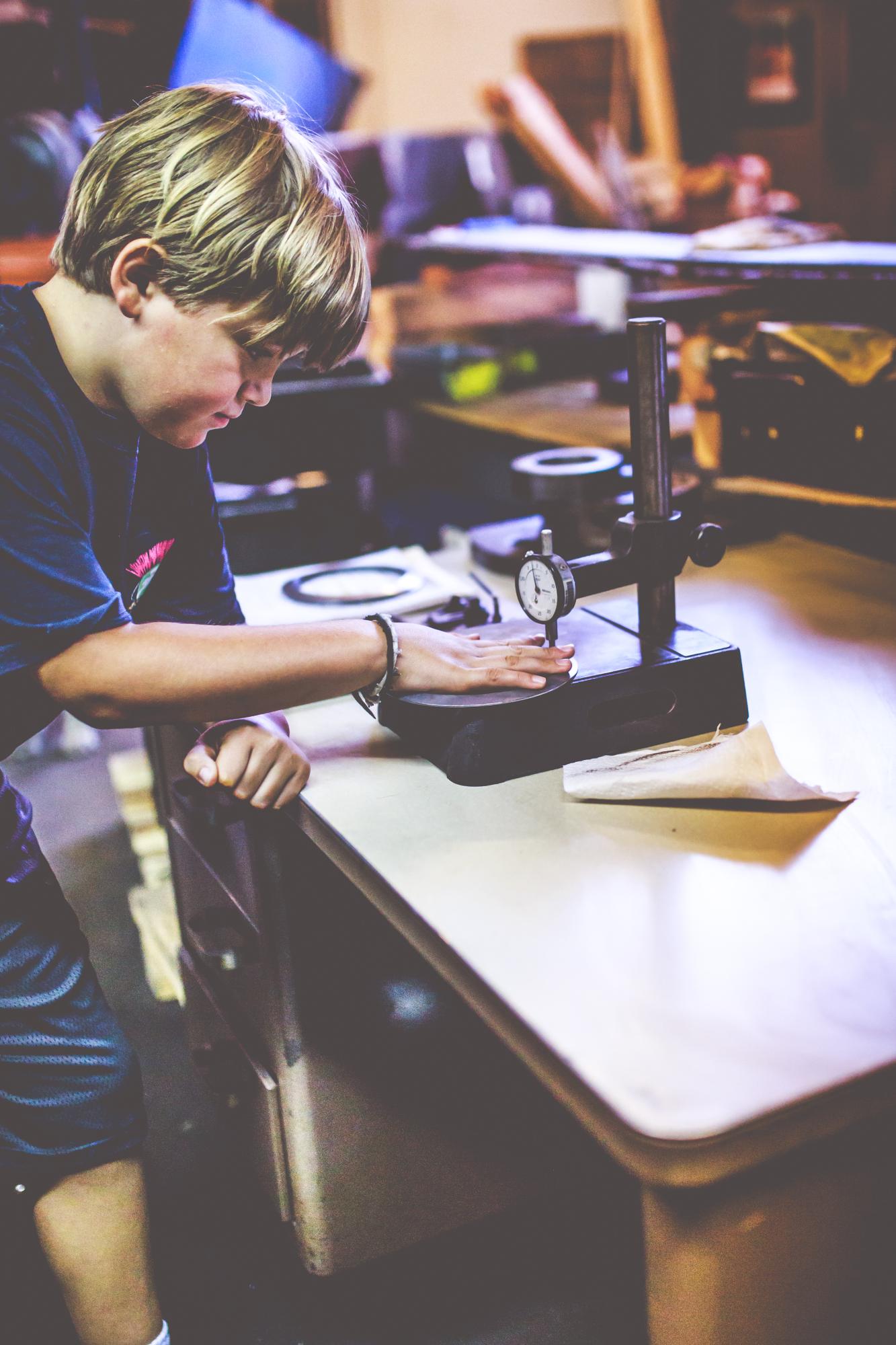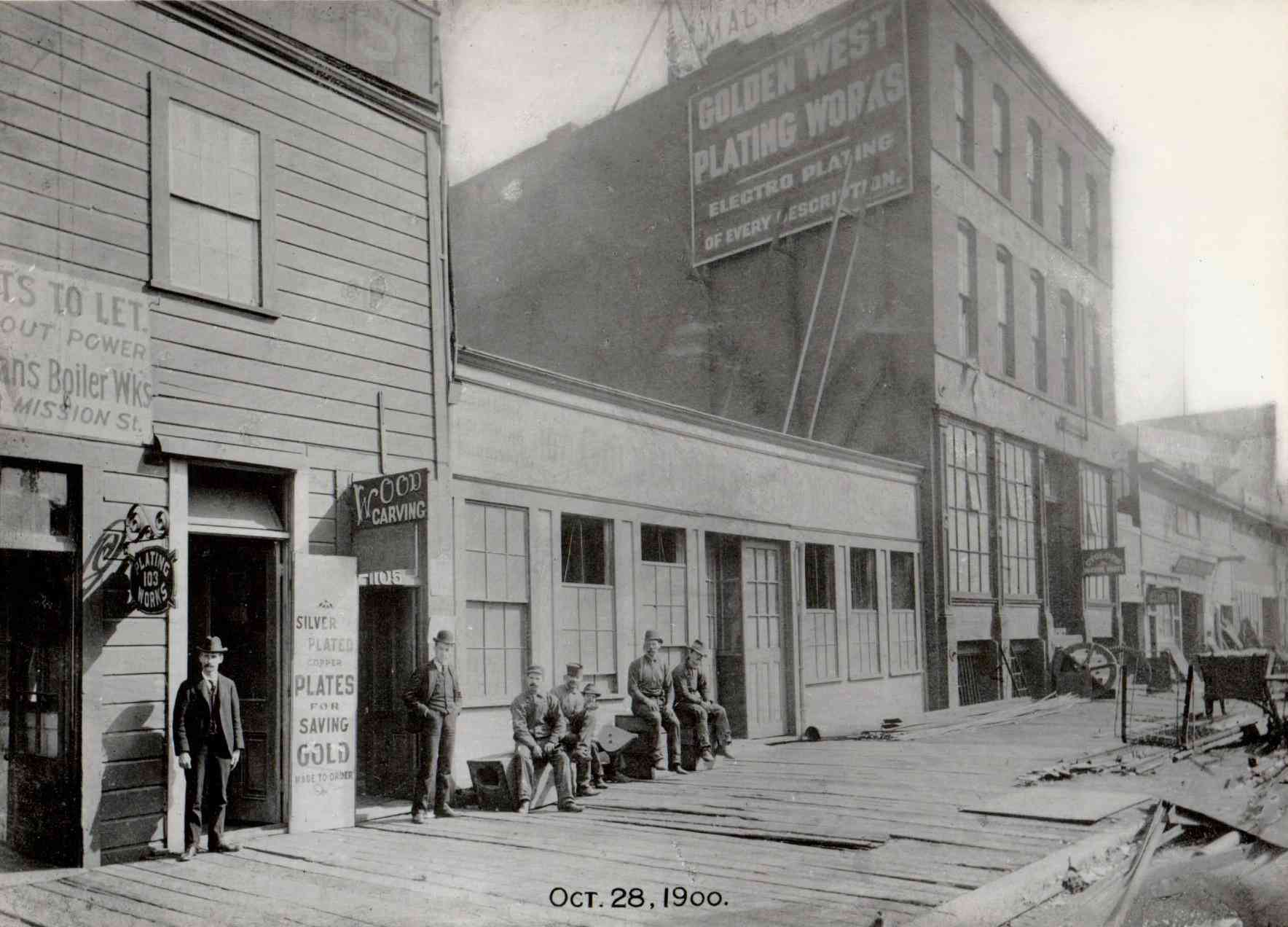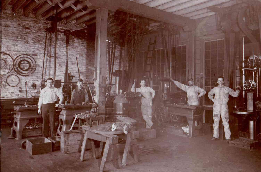 — California Tool Works, Beale Street, San Francisco, October 1900 —
Andrew and Liesl in the shop at Weichhart Stamping Company